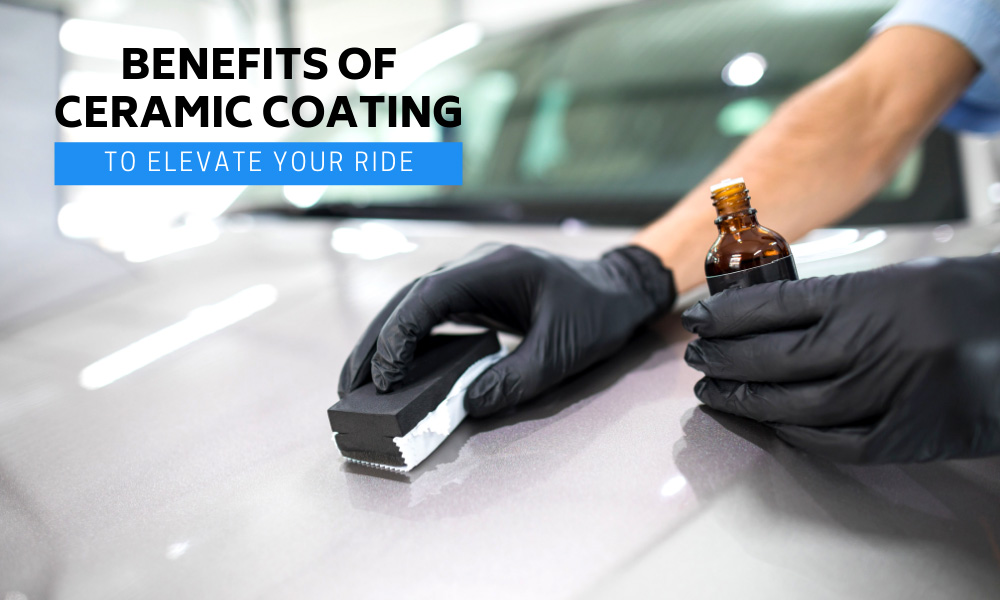 Your car's safety, handling, and mechanics are all extremely important. However, for many car enthusiasts, their true passion lies in their ride's look. In fact, 30 to 40 percent of potential car buyers reported that they won't buy a car if their number one color choice isn't available. As such, it's safe to say many people care about their car's exterior. To really make your vehicle stand out, consider giving it a ceramic coating. If you're on the fence, here are the top benefits of ceramic coating.
Makes your car's color pop
There's nothing more impressive than a car with a paint color that really pops. Ceramic coating provides your car's paint job with a second layer—it gives it a glossy sheen, making the car look brand new. Many people worry about ceramic coating "covering up" their car's appearance. However, the opposite is true—one of the biggest benefits of ceramic coating is that your car will appear pristine.
Protects your paint
Ceramic coating will make your paint look great while simultaneously protecting it. Since the ceramic coating acts as a protective layer against scratches and scrapes, you won't have to worry about long-lasting damage affecting your car. The coating is a thin layer which bonds with your car's paint. As such, make sure you use car paint cleaner first so that any preexisting dirt is gone before you apply it. Once it's bonded and applied, your car will have the protection it needs against any potential issues.
Keeps your car clean
The ceramic coating doesn't just protect against scratches—it also keeps dirt, debris, and liquids at bay. The extra protective layer that ceramic coating provides makes it harder for those pesky pollutants to stick to your car. This allows it to stay clean, longer. Whenever you do decide to wash your car, it'll be a much simpler process, as the debris will slide off with relative ease.
To bring out the absolute best in your car, applying a ceramic coating is the way to go. The benefits will be readily noticeable—your car's appearance is sure to stand out on the road. As long as you rely on high-quality ceramic car coatings, the rewards will be truly unlimited. Your car doesn't need to be brand new to look brand new. Properly taking care of it and utilizing treatments such as ceramic coatings will take your vehicle to the next level.