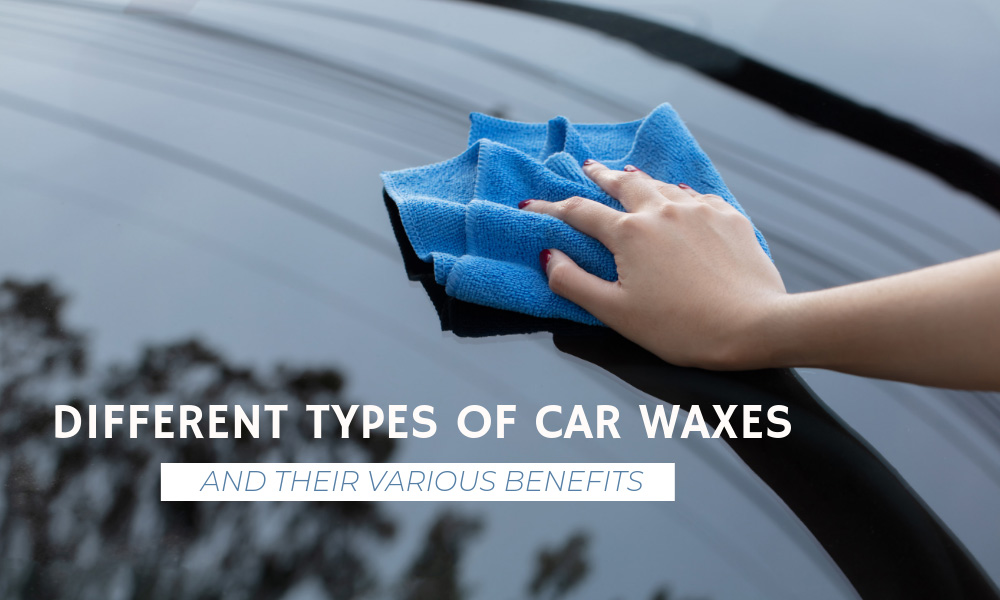 To bring out your car's best, waxing is an absolute must. It is the perfect way to seal in the paint's luster, deflect dirt and debris, and make it look brand new. If you are new to the world of waxing, however, it can be tricky to figure out. There are tons of different types of car waxes, each with their own unique properties. To find what works best for you, take a more in-depth look at each wax and their unique benefits.
Benefits of waxing your car
There is one thing that all types of car wax have in common: they all boast a multitude of benefits. While it is important to know the differences between different waxes, it is also important to know, in general, what you can expect to get out of the process.
Prevents fading
It is no secret that exposing your car to the elements may lead to fading. Those harsh ultraviolet rays, the torrential rain, and the irksome road salt all contribute to dulling your car's exterior. But with the benefits of car wax on your side, you can protect it from those elements that cause the premature fading.
Protects from scratches
Whether it is errant rocks, gritty sand, or a buildup of dirt, many substances will scratch your car. Scratches can be insidious, as if they build up enough, you may even have to get them professionally fixed. Avoid that unsavory outcome by using the appropriate type of car wax on your vehicle. Doing so provides a protective layer to your car's exterior, allowing dirt to slide off easier and prevents scratching.
Creates a glossy look
There are many protective and aesthetic benefits of car wax. One of which is that it makes your vehicle look brand new. Waxing gives your car the ultimate gloss and shine, so the paint will look brighter than ever before. If your paint is beginning to dull, rather than spending a ton of money and getting your car repainted, start with a wax. It may just be the trick you need to amp up your vehicle's look.
Paste wax
For those that are just starting out waxing their car, paste car wax is typically the simplest to apply. It is also the oldest form of car wax, which makes it popular among more old-school car enthusiasts. The shine of paste wax speaks for itself—you will find that your vehicle's exterior is brighter, glossier, and more polished than ever before. Many professionals trust the reliability that pastes like Carnauba wax promises, and the end result is a jaw-dropping look. When it comes to application, however, it is trickier than the other types of car wax. It will take quite a bit of time and care to apply it properly, and you will need to reapply it after a few weeks. That makes paste wax a great choice for those major enthusiasts, as well as for those preparing for car shows or auctions.
Liquid wax
If you are looking for long-lasting shine, liquid car wax is the way to go. Its texture is smooth, making it simpler and more intuitive to apply. Everyday drivers often use this wax, as they do not need to reapply it as frequently. Liquid wax does pose its own challenges during applications, however, as it dries quickly. It may take some time to become accustomed to the application process, but once users have it down, the results are a durable, long-lasting shine and protection. Car owners should shop for liquid waxes carefully, as some brands can be far too abrasive. Use only the highest-quality liquid waxes—you can rest assured that they will protect your car while still bringing out the exterior's best look. Liquid wax is the best option for drivers who want a great look but do not want to have to consistently reapply the wax.
Spray wax
Spray car wax is perfect for car enthusiasts that are always on the go and may not have the time to wax their car for hours. As the name implies, users can spray this wax on their car, eliminating the time you would spend polishing or rubbing it. While the ease of use is a huge plus, car enthusiast regard spray waxes as short-lived car wax. As such, many car owners typically reserve it for spot cleaning or to slightly spruce up a car that already has an expert shine. It is always handy to have a trusted spray wax among your car cleaning supplies, as it is the best way to soak up those incredible car waxing benefits even when you may not have the extra time.
Wash and wax
Don't have time to wash your car beforehand? Then wash and wax is the perfect fit for you. As these mixtures combine components for both a wash and a wax, you can save yourself that extra time-consuming step of going to the car wash. While the convenience may be tempting, wash and wax sprays are best for those who are in-between waxes. This product will not provide the same thorough clean and protection that comes with isolated wash and wax processes. If you do not have the time for a full wax but want to give your vehicle the benefits of car wax, wash and wax is an ideal option with tons of benefits.
It is no secret that most car lovers care about their vehicle's look a great deal. As a matter of fact, 73% of men and 80% of women report that they will not buy a reliable car if it is unattractive. As such, it is an understatement to say that people care about how their car looks. Luckily, there are endless products out there to take your car to the next level. Alongside other cleaning supplies such as car care kits, be sure to keep a bottle of wax on hand.
By investing your time, energy, and expertise into caring for your car, you will be able to take it to the next level in no time. With just that extra bit of elbow grease, you will have a car that looks like you just drove it off the lot.