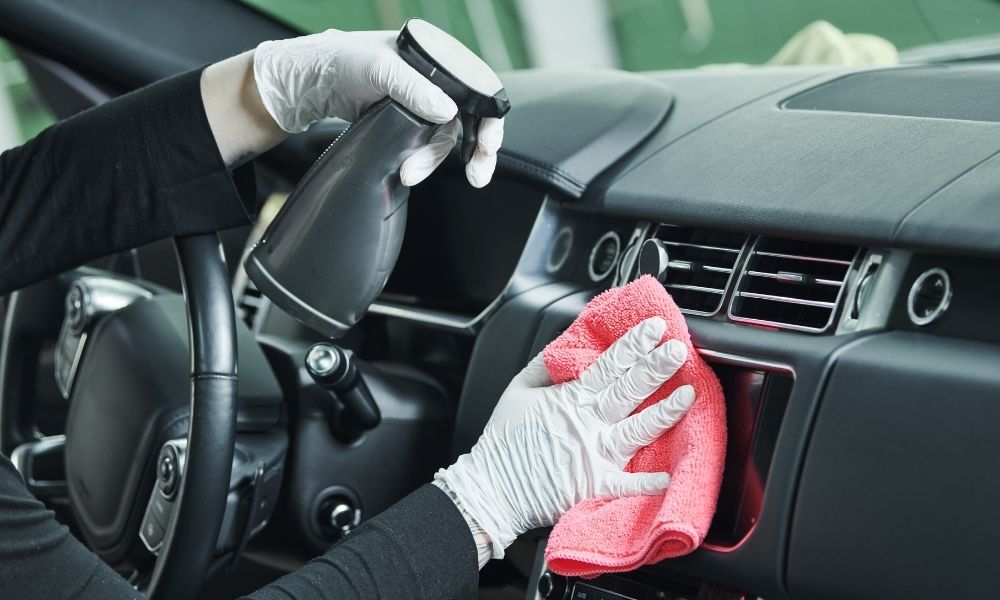 Detailing your car is an act of great care and pride in the things that matter most to you. That's why understanding the best ways to keep your vehicle looking pristine is so essential.
Fortunately, there are a few simple tips that can help you achieve that "off-the-lot" look you're working so hard to see on your vehicle. So, explore some of these tips and uncover the benefits that come with a top-tier detail.
Be Proactive About Preventative Care
Pro detailers and seasoned car enthusiasts alike will tell you that one of the most effective ways to keep your car looking brand new is to be proactive about preventative care. That means creating a stringent regimen for vehicle upkeep, which includes:
Washing
Detailing
Maintenance and repair (when necessary)
Once this routine is in place, it's crucial to stick to it. Doing so will ensure that your car's exterior is free of harmful dirt, debris, and other residues that could embed themselves in your paint. Plus, investing in detailing will give your vehicle the cosmetic appearance of a shiny, vibrant new car. And regular maintenance will keep everything under the hood running smoothly for a much longer time.
Don't Neglect Your Interior
Keeping your exterior clean and well-protected is only half the battle. If you're genuinely looking for car detailing tips to make your car look like new, you must be attentive to the interior features of your vehicle, too. The inside of your car can easily be accosted by the same grit, dirt, and grime that your exterior is privy to. This is especially true in open design models, like convertibles.
For this reason, it's wise to use pro detailing products such as interior detailing spray in your cabins. Be extra attentive to any leather or vinyl surfaces, as abrasive particles tend to collect there. Then, take some time to wipe your windows, vacuum your upholstery, and even shampoo it if you're in a position to do so.
Apply Products Directly To Your Towels or Mitts
Applying cleaning agents to your towels or microfiber mitts is a car detailing tip to make your car look like new that's often easy to overlook. After all, where you put the products before scrubbing them into your paint might seem inconsequential to your final results. But the truth is, applying your products to a wiping mechanism allows more control of product quantity and where you will use it.
Remember To Add Polishing To Your Process
There is no detailing your vehicle to look fresh off the lot without excellent polishing! Contrary to popular belief, good old-fashioned washing and waxing aren't enough. Achieving that high-quality shine requires that polishing be a part of your detailing routine.
Polishing your vehicles exterior removes the defects that it gains from day-to-day driving. Leveling these imperfections create a fantastic finish! Enhance this finish with a protective wax, sealant, or coating
Consider Investing in Protective Upgrades
It's best not to underestimate the power of investing in protective upgrades for your car when you're looking for ways to keep it looking new. Ceramic coatings, for instance, are an incredibly beneficial modification that can protect your exterior features from a host of damages, such as:
UV-ray damages
Water spots
Embedded dirt, grime, and debris
Modifications like this are an excellent way to keep your vehicle protected in the long run. Plus, these coatings make it much easier to wash, polish, and dry your car every time you perform a detailing.