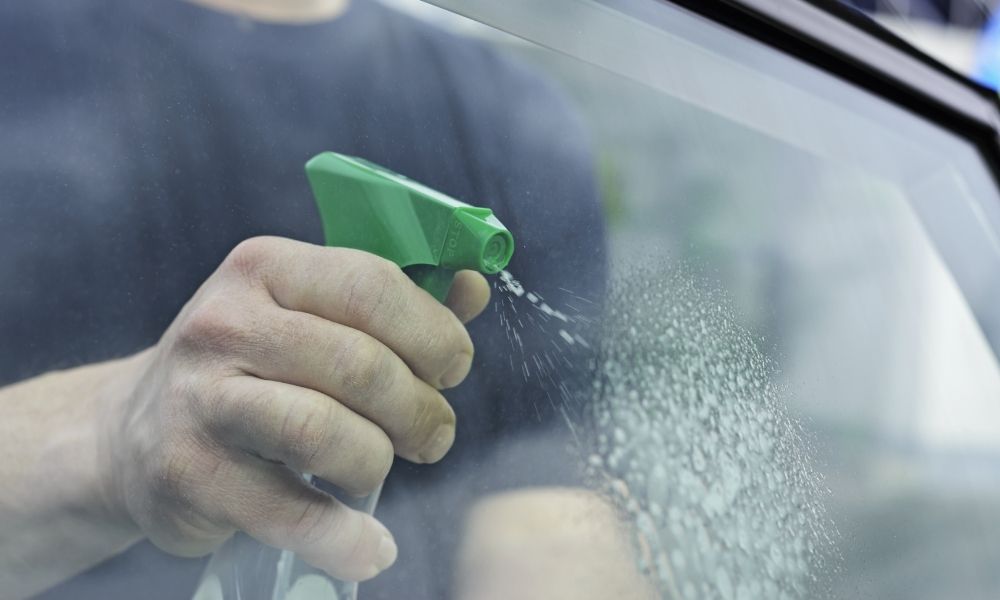 Keeping your car's interior tidy and in excellent condition is a crucial part of vehicle maintenance. Read about some of the most overlooked areas of your vehicle, how to keep them clean, and why it's so important to ensure that they stay that way.
Door Jambs
First up on the list of interior car parts you should be cleaning is your door jambs. Door jambs are comprised of the door settings, hinges, nuts, and bolts that attach your vehicle's doors to its body. Although you don't pay much attention to these parts, they can get quite dirty. Still, they're not difficult to clean with the right tools.
All you'll need to get the job done is a microfiber towel, the right brush, and a diluted mixture of waterless wash, like CARPRO Ech2o. Dampen sections of the microfiber cloth or brush with the cleaning solution and wipe around the door's frame, around the edges, under the door, and around its hinges.
Pay close attention to places on the door frame that might hold excess moisture and wipe them thoroughly. This will prevent mold and mildew problems.
Cleaning these areas shows that you go the extra mile when detailing and also keeps these overlooked areas clean and maintained to prevent rust, debris buildup, and even deterioration of certain parts.
Upholstery
Take time to clean the upholstered features of your vehicle, such as the seats, floor mats, and occasional accent pieces commonly found on your doors. While this might seem like a prominent element of interior detailing, many people tend to overlook this part of the process.
With the proper tools and interior car cleaning supplies, the process is easy to do and, in our opinion, refreshes the vehicle to new levels due to a lot of trapped germs, hidden scents, and overall debris found in the upholstery.
Many different combinations of tools can be utilized to clean your upholstery, but our recommendations are a solid cleaner, like Ultima Interior Shampoo Gel, a bristle brush or interior cleaning mitt, and a microfiber towel to help wipe away leftover dirt and debris. Spray your Ultima Interior Shampoo Gel onto your brush and slightly on your upholstery. Next, take your interior mitt or bristle brush and agitate the solution. Follow up with your microfiber towel after you are confident that the area has been effectively scrubbed to wipe away any leftover cleaner and released dirt!
A great tool that focuses purely on unwanted smells is CARPRO So2Pure. This product targets organisms that bring unwanted smells and destroys them at the source. This product can help remove nicotine, urine, and other nasty smells. It's completely safe for even your vehicle's headliner when used as directed on our website!
Hard Vinyl
Other widely overlooked interior car parts you should be cleaning include hard vinyl features, such as dashboards, cup holders, and center consoles. Keeping these features of your vehicle clean makes it look gorgeous, well-kept, and prevents the quality of your car from deteriorating. These parts of your vehicle see more traffic than others and tend to attract large amounts of oil from your skin as well.
Luckily, cleaning these vinyl features is super easy with the right tools and cleaning products. Many people use an all-purpose cleaning solution, but we'd advise you to opt for specially formulated interior cleaners. CARPRO Inside, and again, Ultima Interior Shampoo Gel, to name two. These products tend to be less harsh, and although considered safe cleaners, they provide incredible results due to their specialized formulas, which lift dirt and body oils.
Windows and Mirrors
Windows and mirrors also get overlooked when it's time to detail a vehicle's interior. That is, of course, until you're on the road and you find it increasingly difficult to see anything around you. Remember, the only clouds you should be seeing out of your windshield are those in the sky!
So, it's wise to give your windows and mirrors a good wipe-down with a quality glass cleaner, such as Tuga Glass Cleaner. Pair that with the Microfiber Madness Cloudbuster towel for incredible results! Clean glass will make your car look beautiful, inside and out, as well as increase your visibility and your safety!
Protection
So, you have successfully cleaned the interior car parts you should be cleaning. Now what? Proper protection can help keep your interior clean longer by repelling the contaminants it sees on a daily basis. Ultima Interior Guard Plus does an excellent job at this. This product restores your interior surfaces to a NEW look and protects them for three to six months! Offering the smooth texture of cashmere, UIGP protects against UV, microbial growth, and more for months at a time and even helps keep your vehicle clean longer by repelling oils, dirt, water, and anything life may throw at it.
The best part is it's SUPER cost-effective and requires very little product during application.
So, don't skip over these essential features when performing an interior detailing job. Also, don't forget to protect your interior with quality products to keep them looking refreshed for longer!