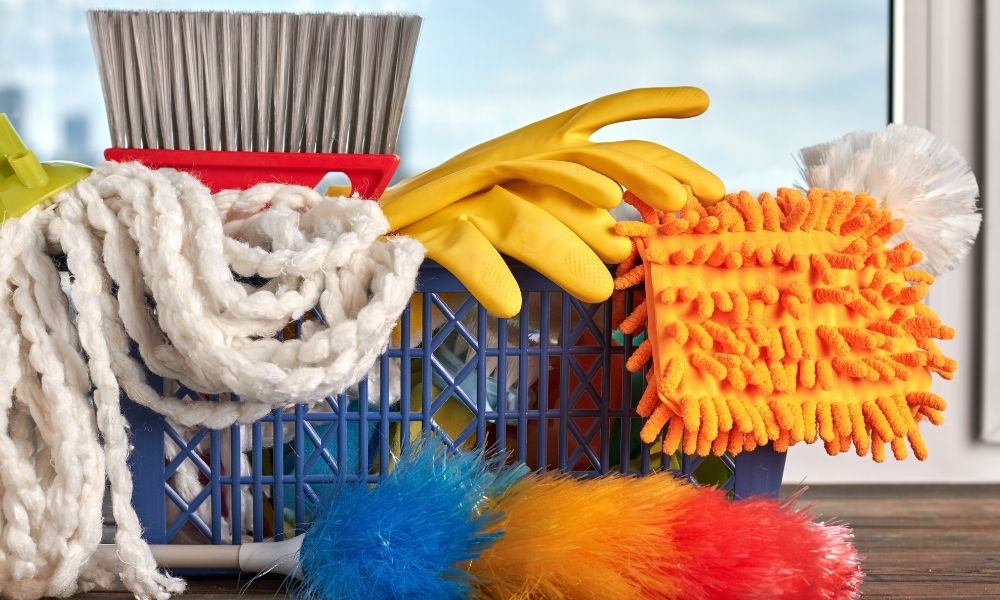 Detailing a vehicle is a process that requires patience, passion, and the proper supplies. This is especially true if you're looking for ways to achieve professional results. But with so many different products available, it can be challenging to know where to begin.
So, explore some of the basic things every detailer should have in their tool kit and discover how the right tools and products can make a massive difference in the look and care of your car.
A Couple of Plastic Buckets
Even professional detailers understand the importance of having a couple of plastic buckets on hand. Buckets allow you to facilitate the application of most soaps and can also serve as tools depending on how in-depth you want to go. It is usually recommended to utilize a two-bucket method at a minimum for washing.
This is comprised of one bucket with your soap solution and the other as a rinsing bucket. This rinsing bucket acts as a "drop off" for the dirt that your mitt removes from a vehicle. Allowing you to have the cleanest possible mitt when you once again dunk it into your soap solution. This ensures that you are applying fresh soap to your vehicle as you wash panel by panel.
Washing Mitts and Brushes
Next, you'll want to include a nice set of washing mitts or sponges in your detailers tool kit. Be sure to get microfiber mitts of high quality backed by reputable companies for the best results. Not all microfiber is made equal, so it's important to do your research. The Microfiber Madness brand is the top contender for microfiber on the market when it comes to quality. You won't find safer products for your vehicle simply due to their standard for quality materials, skilled labor, innovation, and quality control.
It's also prudent to consider the advantages of having other types of cleaning tools handy, like brushes. For instance, if you expect to get an impressive clean on your tires, you might consider getting a tire brush. Just as well, you might also find value in smaller cleaning brushes that can make even the most minor details of your vehicle shine. These can be crucial to get a true clean on things like badges, grills, and, of course, the interior details that a normal cleaning mitt won't access correctly.
pH-Balanced Cleansers
Even with the best tools and applicators, a vehicle detail is nothing without suitable cleansers, soaps, and shampoos to get the job done. And the truth is, there are numerous cleaning products available. But generally, having these basic things in your detailing tool kit can help provide you with the best quality clean for all surfaces of your vehicle:
pH-balanced car shampoo. We highly recommend utilizing CARPRO Reset, for it is pH neutral and contains no additives. Plus, it's super concentrated, so a little goes a long way.
Pre-rinse foam degreaser/cleaner. CARPRO Lift is an important step for vehicles that are not washed often. The prefoam loosens dirt and makes for a safer wash when using a hand wash.
Wheel-cleaner. You cannot go wrong with Tuga Wheel Cleaner.
Upholstery shampoo. Ultima Interior Shampoo is a terrific fit here, not only for fabric but for many surfaces of the interior.
Quick maintenance sprays. We recommend using CARPRO Elixir to help maintain some protection and nice shine on your vehicle's surface.
Polishes. Having a few polishes or compounds handy is a good idea for those that may be a little more advanced when it comes to detailing. Utilizing these with the proper polishing pads and a buffer can permanently remove imperfections in your paint.
Having the right tools at your disposal is an essential first step. However, ensuring that you have the proper cleaning agents to make the best use of your tools is the only surefire way to get the best clean for your vehicle's exterior and interior.
Microfiber Towels
Once you have most of your cleaning products sorted, consider adding a few microfiber towels to the list of the top eight things to stock your detailing kit with. When it's time to dry your vehicle, these ultra-soft towels are better than shammies and a crucial tool if you expect to get an evenly distributed, streak-free shine. Having quality microfiber towels is also a super important part of ensuring you don't add additional damage to your paint. A high-quality microfiber as well as good habits are the best ways to prevent damage.
Additionally, it's always a good idea to consider which types of towels you need. There are different towels for drying, applying sealants to your paint, and those that are best utilized for wheels. It's a good idea to have a few of each in your arsenal to appropriately handle each task.
A Quality Wax or Other Protection
Quality waxes or sealants are also worth considering for those who desire a little extra protection for their vehicle. These top protectants give your car an illustrious shine and ensure you help protect your paint from the following types of damage:
Wear and tear from wind and inclement weather
Water spots and stains
Road grime and brake fallout
So, when you're exploring the numerous things to stock your detailing kit with, don't underestimate the power of a top-tier wax or sealant. You'll be surprised by the difference it can make.
A Vacuum
Of course, once you finish with its exterior, it's time to consider the tools you'll need to clean the inside of your vehicle. And first thing's first, you'll need a vacuum. No matter how clean you are, dirt, crumbs, and other residues will eventually build up in your car's upholstery and under the seats.
For this reason, a vacuum that can help you stay on top of this dirt build-up is essential. There are different kinds of vacuums to choose from. For instance, if you need a heavy-duty clean, you might decide to invest in a powerful, industrial-grade vacuum.
Or, if you need something to help you stay on top of the occasional crumb, there's nothing wrong with keeping a dust-buster on hand. Either way, a good vacuum is the most effective way to ensure that your vehicle stays clean. And when it's time for an extensive detail, having a vacuum can ensure that you always finish with a clean slate.
Car Dashboard Duster
Car dashboard dusters may not be the most talked-about detailing tool on the market, but that doesn't mean that they're not useful. Essentially, these tools feature super soft fibers intended for picking up light dusting on your vehicle's sensitive surfaces. They can be found in the traditional duster shape, or some newer designs implement super soft microfibers in the shape of a mitt. This specific design makes it easy to dust the hard vinyl, wood, and leather features of your vehicle's interior with a little more versatility and is our preferred option.
Using this tool can help keep even the most remote reaches of your car clean and fully intact. Moreover, it can help you deep clean those dusty spots that you've never reached prior. Plus, the inside of your car will look gorgeous.
Glass Cleaner
Many people tend to overlook their windows and mirrors when detailing their vehicles. But you'd be surprised how much a dirty windshield or rearview mirror can detract from an otherwise beautiful car. Plus, having crystal-clear windows and mirrors is imperative to your safety while on the road.
Because of these things, keep glass cleaner in your detailing toolbox. Having this one product readily available will help you achieve the ultimate clean for your car, and it'll improve visibility as you drive. So don't skip over this vital product when putting together your detailing kit. We recommend keeping a small bottle of CARPRO Clarify and a microfiber towel, like the Cloudbuster from Microfiber Madness, in your detailing toolbox!
Vehicle detailing is an art form, and like any other form of art, you need the proper tools and products for success. Hopefully, this comprehensive guide has helped outline some of the essential things you should keep in your car detailing kit.